Navigating Storm Damage and Insurance Claims
Your Trusted Partner for Swift Storm Damage Restoration and Seamless Insurance Claims Processing
When nature unleashes its fury, your property can bear the brunt of the storm's wrath. Storm damage can wreak havoc on your home or business, leaving you feeling overwhelmed and unsure of where to turn. That's where Sargon Roofing & Restoration, your trusted partner in insurance claims and storm damage recovery, comes to the rescue! Our storm damage restoration and repair services, backed by comprehensive insurance claims assistance, are here to restore your property and peace of mind after the storm passes.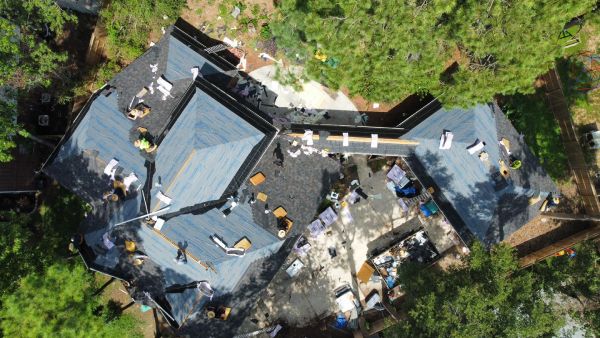 Fast and Responsive, Insurance Claims Specialists
Fast and Responsive: We understand that storm damage requires swift action. Our team is on standby and ready to respond promptly to your call, ensuring that we assess the damage and start repairs as quickly as possible.
Comprehensive Assessment: Storm damage isn't always apparent at first glance. Our experienced professionals conduct a thorough inspection to identify all areas affected, even those hidden from view.
Repair Expertise: With over two decades of experience, we've seen it all. From minor repairs to extensive restoration, we have the skills and resources to handle any storm damage restoration and repair with precision and efficiency.
Insurance Claims Assistance: Dealing with insurance claims can be a headache. We're here to ease the burden by providing documentation and working directly with your insurance company to streamline the process, ensuring that you receive the compensation you deserve.
Specialized Services for Repairing Nature's Fury
Roof Repair: For missing shingles, leaks, or extensive damage, we'll bring your roof back to its pre-storm condition, protecting your property from further harm.
Siding Repair: Damaged siding compromises your property's exterior. Our expert repairs will ensure your building looks as good as new.
Gutter Repair: Properly functioning gutters are crucial for diverting rainwater away from your property's foundation. We'll fix any storm-induced gutter issues to prevent water damage.
Exterior Restoration: From windows to doors and everything in between, we'll restore your property's exterior to its original state, ensuring it remains resilient against future storms.
Interior Repair: Sometimes, storm damage extends beyond the exterior. We offer comprehensive interior repairs to restore the safety and comfort of your living or working space.
Reach Out to Us and Reclaim Your Space
Don't let storm damage cast a dark cloud over your life. Reach out to Sargon Roofing & Restoration, your partner in insurance claims and storm damage recovery, at (833) 472-7466 for fast and reliable storm damage restoration and repair services. Stay connected with us on Facebook and Twitter to receive valuable insights and updates. Let us be your beacon of hope and restoration when the storm subsides.