Pinnacle Protection: Unmatched Roofing & Coating Solutions from Kingwood's Premier Commercial Roofer
When it comes to your business, every decision matters. Your commercial property is a reflection of your brand and a significant investment. At Sargon Roofing & Restoration, we take the protection and maintenance of your business seriously. As a commercial roofer, we offer roofing and coatings services tailored to ensure your property remains durable, energy-efficient, and visually appealing.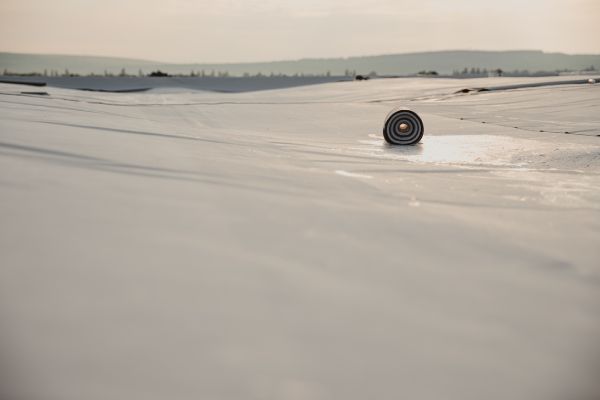 Reasons to Entrust Your Commercial Needs to Us
Extensive Expertise: With decades of experience as a commercial roofer in Kingwood, TX, and beyond, we have the expertise to handle commercial roofing projects of all sizes and complexities. Our team of professionals is well-versed in various roofing systems and techniques.
Quality Assurance: We understand the importance of a reliable roof for your commercial establishment. Our commitment to using high-quality materials and top-notch workmanship guarantees long-lasting results.
Energy Efficiency: A well-insulated and properly coated roof can significantly impact your energy consumption. Our coatings are designed to reflect sunlight, reduce heat absorption, and keep your building cooler, ultimately lowering your energy bills.
Minimal Disruption: We know how crucial it is to keep your business running smoothly. Our efficient team works with minimal disruption, ensuring your operations continue without unnecessary delays.
Our Comprehensive Commercial Roofing & Coatings Expertise
Commercial Roof Installation: Whether you need a brand-new roof for a new property or a replacement for an existing one, we have the expertise to handle the job efficiently.
Roof Coatings: Our advanced roof coatings not only enhance the durability of your roof but also improve its energy efficiency, potentially saving you money on energy costs.
Roof Repairs: From leaks and damaged flashing to any other issues, our team will swiftly address and fix roofing problems to protect your business from any disruptions.
Roof Maintenance: Regular maintenance is key to extending the life of your commercial roof. We offer customized maintenance plans to suit your needs and budget.
Flat Roof Solutions: Flat roofs require specialized attention, and our team has the skills and experience to handle flat roof installations, repairs, and coatings effectively.
Elevate Your Roofing Experience; Reach Out to Our Trusted Commercial Roofer Team Now
Safeguard your business investment with the expertise of Sargon Roofing & Restoration, your expert commercial roofer. Contact us today at (833) 472-7466 to discuss your commercial roofing needs and schedule a consultation. Stay informed about our latest projects and updates by following us on Facebook and Twitter. Trust us to protect your business with top-quality roofing solutions and coatings that last.