Discover Our Comprehensive Range of Services, from Residential Roofing to Bathroom Remodeling and More
At Sargon Roofing & Restoration, we offer a comprehensive range of top-notch services to cater to all your commercial and residential roofing and restoration needs. With over 20 years of experience serving Kingwood, TX, and surrounding areas, we've honed our skills to provide exceptional solutions that stand the test of time. When you choose us, you're choosing excellence, professionalism, and a commitment to exceeding your expectations.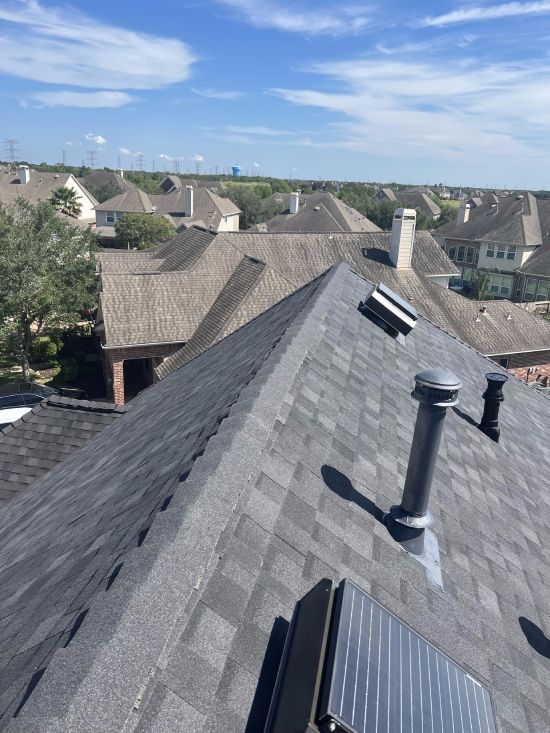 Residential Roofing
Your home deserves the best protection from the elements, and our residential roofing services ensure just that. From minor repairs to complete roof replacements, our skilled team will keep your family safe and sound under a sturdy and stylish roof.
Commercial Roofing & Coatings
Businesses need strong foundations, and that includes a reliable roof. Our commercial roofing services provide durable and long-lasting solutions to safeguard your valuable assets. Additionally, our expert coatings can extend the life of your roof and enhance energy efficiency.
Storm Damage Repair
When nature strikes, we're here to help you recover swiftly. Our storm damage repair team is well-equipped to handle the aftermath of harsh weather conditions, restoring your property to its former glory and ensuring it's resilient for the future.
Kitchen & Bath Remodeling
Looking to transform your kitchen or bathroom into a space you'll love? Our remodeling services combine functionality and aesthetics to create the perfect sanctuary within your home.
Gutters
Properly functioning gutters are essential for channeling rainwater away from your property. We offer gutter installation, repair, and maintenance services to protect your home's foundation from water damage.
Attic Breeze
Beat the Texas heat with our innovative Attic Breeze solutions. Proper attic ventilation is crucial for maintaining a comfortable indoor environment and reducing energy costs. Let us keep your attic cool and your energy bills low.
Reach Out for Unparalleled Commercial and Residential Roofing and Restoration Solutions
Ready to take the next step with your commercial and residential roofing or restoration project? Contact us at (833) 472-7466 to schedule a consultation. Follow us on Facebook and Twitter to stay updated on our latest projects and exciting offers. At Sargon Roofing & Restoration, we bring excellence and reliability to every job we undertake, ensuring your complete satisfaction. Let's make your vision a reality!