Revolutionary Attic Breeze Solutions by Your Trusted Residential and Commercial Roofer
Are you tired of sweltering summers and soaring energy bills? Say hello to comfort and savings with Attic Breeze, the ultimate solution to beat the Texas heat! At Sargon Roofing & Restoration, we are your trusted residential and commercial roofer who offers cutting-edge Attic Breeze installations to keep your attic cool, and your energy costs low.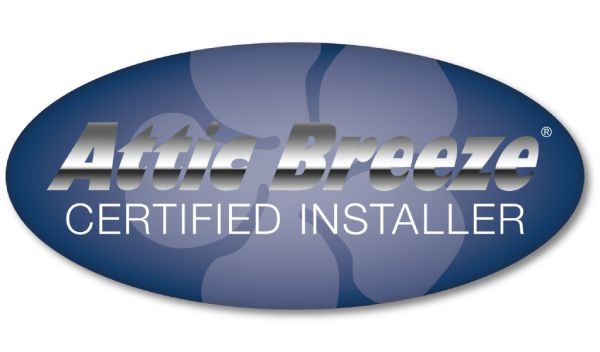 Reasons to Make Us Your Top Choice
Energy Efficiency: Attic Breeze solar-powered fans harness the sun's energy to ventilate your attic, reducing heat buildup and lowering your indoor temperatures. Enjoy a more comfortable living space without relying heavily on your air conditioning.
Eco-Friendly Cooling: By utilizing renewable solar energy, Attic Breeze fans are environmentally friendly and contribute to reducing your carbon footprint.
Increased Roof Lifespan: Excessive heat in your attic can damage your roofing materials over time. With Attic Breeze, you extend the lifespan of your roof by maintaining a more balanced temperature.
Lower Utility Bills: By reducing the demand on your air conditioning system, Attic Breeze fans help you save on energy costs during scorching summer months.
Unveiling Our Attic Breeze Specializations
Professional Installation: Our experienced technicians will expertly install Attic Breeze fans on your roof, ensuring optimal placement for maximum efficiency.
System Upgrades: If you already have Attic Breeze fans but need an upgrade or repairs, we're here to assist you in maintaining peak performance.
Comprehensive Maintenance: To keep your Attic Breeze fans functioning flawlessly, we offer regular maintenance services to clean, inspect, and ensure their longevity.
The Sargon Roofing & Restoration Advantage
Trusted Professionals: As a reputable roofing and restoration company with years of experience, we deliver quality workmanship and reliable services.
Customer Satisfaction: Your comfort and satisfaction are our top priorities. We're dedicated to providing solutions that align with your needs and budget.
Energy Savings: With Attic Breeze, you'll experience significant energy savings and enjoy a cooler living environment without compromising on comfort.
Elevate Your Roof and Secure an Attic Breeze Installation with Us Now
Take control of your indoor climate and enjoy a cooler, more energy-efficient home with Attic Breeze. Contact Sargon Roofing & Restoration today at (833) 472-7466 to explore our Attic Breeze services and schedule a consultation. Follow us on Facebook and Twitter for valuable residential and commercial roofer insights and updates. It's time to breeze through the Texas heat with Attic Breeze!