Transform Your Spaces with an Expert Kitchen & Bathroom Remodeler
Your kitchen and bathroom are the heart of your home, where daily routines blend with cherished moments. If your spaces lack the charm, functionality, or style you desire, it's time to give them a makeover! At Sargon Roofing & Restoration, we are your trusted kitchen and bathroom remodeler who specializes in transforming ordinary kitchens and bathrooms into extraordinary spaces that cater to your unique needs.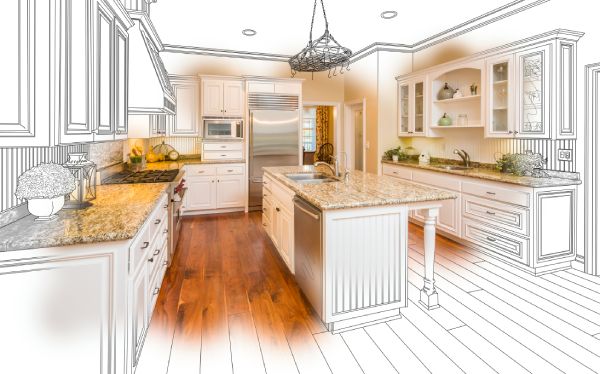 Reasons Why We Should Be Your Kitchen & Bathroom Remodeler
Creativity Unleashed: Our talented design team loves a good challenge! Whether it's a modern, sleek kitchen or a cozy, spa-like bathroom, we bring creativity and innovation to the table to craft spaces that inspire.
Functionality at Its Best: A beautiful kitchen or bathroom isn't complete without functionality. We ensure that every inch of your space is optimized for practicality, making daily tasks a breeze.
Quality Craftsmanship: A successful remodeling project relies on top-notch craftsmanship. Our skilled team takes pride in their attention to detail, ensuring every element is flawlessly executed.
Timely Completion: We know how eager you are to enjoy your new kitchen or bathroom. Our efficient workflow and project management ensure timely completion without compromising on quality.
Comprehensive Range of Kitchen & Bathroom Remodeling Services
Kitchen Transformation: From countertops to cabinets, our kitchen remodeling services breathe new life into your cooking space. Experience the joy of preparing meals in a kitchen designed just for you.
Bathroom Bliss: Create your own oasis with our bathroom remodeling services. From luxurious showers to spa-like tubs, we'll turn your bathroom into a place of relaxation and rejuvenation.
Custom Solutions: No two kitchens or bathrooms are alike. We offer custom remodeling solutions tailored to your preferences, lifestyle, and budget, making your dream space a reality.
Fixtures & Finishes: Our wide selection of fixtures and finishes lets you add your personal touch to the remodeling process. Choose from a range of high-quality materials and styles.
Energy-Efficient Upgrades: Enhance your kitchen and bathroom with energy-efficient fixtures and appliances, reducing your environmental impact and saving on utility bills.
Connect with Us to Revitalize Your Kitchen and Bathroom
Rediscover the joy of your home with our kitchen and bathroom remodeler expertise. Contact Sargon Roofing & Restoration at (833) 472-7466 to schedule a consultation. Follow us on Facebook and Twitter for inspiration and updates. Let's embark on this exciting journey of transformation together!