Unveiling Our Legacy as Your Premier Partner for Commercial and Residential Roofing and Restoration
At Sargon Roofing & Restoration, we're not just another commercial and residential roofing and restoration company; we're your trusted partners in creating a safer, more beautiful home. With a legacy of over 20 years serving Kingwood, TX, and the Greater Houston area, our family-owned and operated business has become synonymous with excellence and customer care.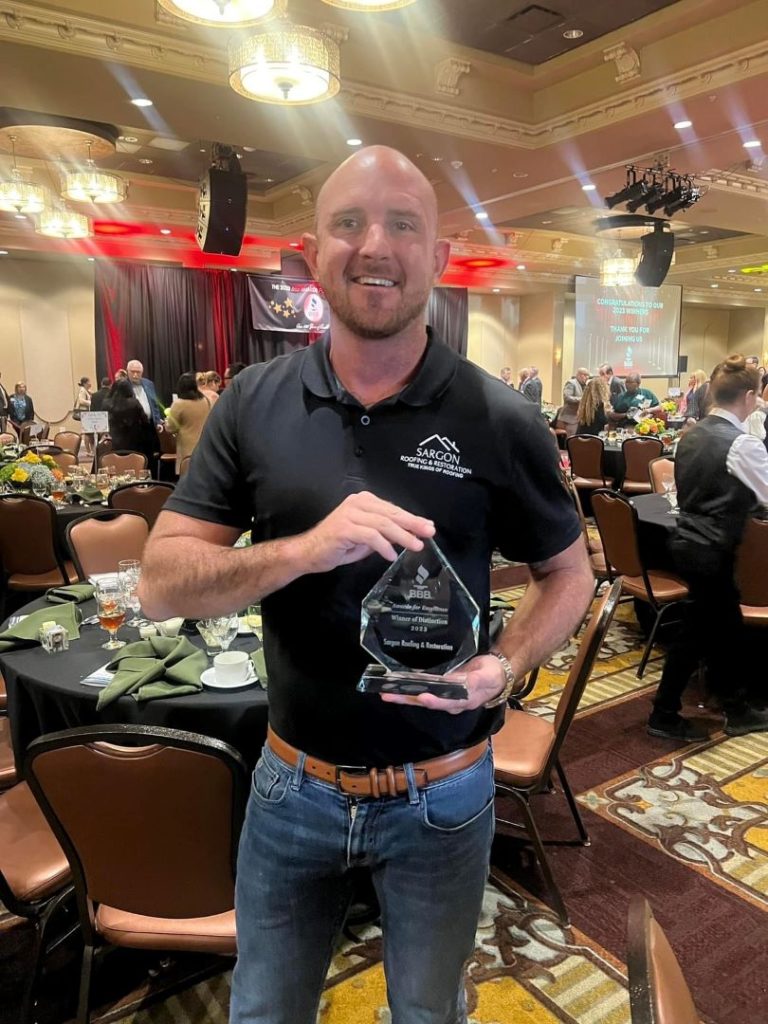 Our Journey
It all began with a vision to bring top-tier commercial and residential roofing and restoration services to our community. What started as a small venture has blossomed into a leading name in the industry. We've weathered storms, both figuratively and literally, and emerged stronger, thanks to our dedicated team and loyal customers.
An Integral Part of the Community
As proud members of the EMC (East Montgomery County) Chamber, we're deeply rooted in the fabric of our community. Our commitment extends beyond roofs and restorations; we're invested in the well-being of our neighbors and fellow residents. Being a part of the community allows us to better understand your unique needs and tailor our services accordingly.
Trust the Sargon Advantage
We understand that there are numerous choices when it comes to roofing and restoration services, but we firmly believe that what sets us apart is our unwavering commitment to your satisfaction. Here's why people choose Sargon Roofing & Restoration:
Experience and Expertise Backed by Prestigious Certifications: Our team of seasoned professionals, proudly holding Certainteed Shinglemaster Certifications for Attic Breeze, Certified IKO installer status, and Owens Corning Certified expertise, possess unparalleled mastery in all aspects of roofing and restoration. Their honed skills, in conjunction with the latest techniques and cutting-edge materials, guarantee optimal outcomes tailored to your needs.
Family Values: As a family-owned business, we treat our customers like extended family. Your safety and happiness are our top priorities, and we'll treat your property as if it were our own.
Trust and Transparency: Trust is the foundation of our relationships. From the initial consultation to project completion, we keep communication open and honest, so you know exactly what to expect.
Personalized Solutions: Your home is unique, and your needs are too. We take the time to understand your requirements and tailor our services accordingly. No one-size-fits-all solutions are here!
Beyond the Roof: While roofing is our expertise, we offer a range of services to enhance your property's beauty and functionality, including remodeling, gutters, and more.
The Sargon Promise
When you choose Sargon Roofing & Restoration, you're not just getting skilled professionals; you're gaining a partner who genuinely cares about your home. We take immense pride in our work and strive for perfection in every project we undertake.
Elevate Your Space and Embark on a Home Transformation Journey Now
Your dream home is just a call away! Reach out to us at (833) 472-7466, and let's embark on this exciting journey together. Be sure to explore our website and connect with us on Facebook and Twitter for valuable insights and exciting updates on commercial and residential roofing and more. Thank you for considering Sargon Roofing & Restoration, where honesty, quality, and customer satisfaction reign supreme.